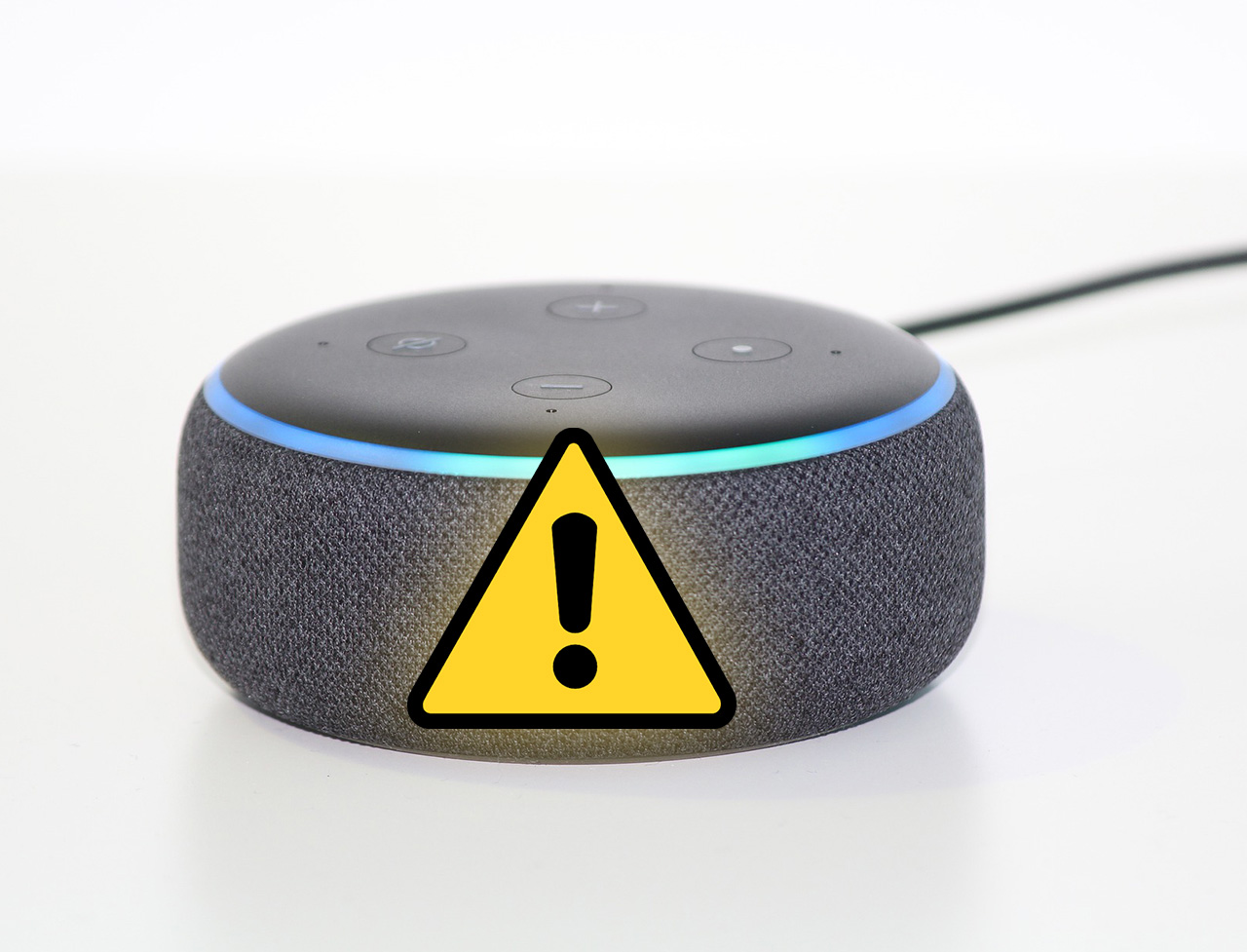 If you own an amazon smart home device you may be participating in a mesh network and unknowingly sharing your internet connection. Find out how to opt-out now.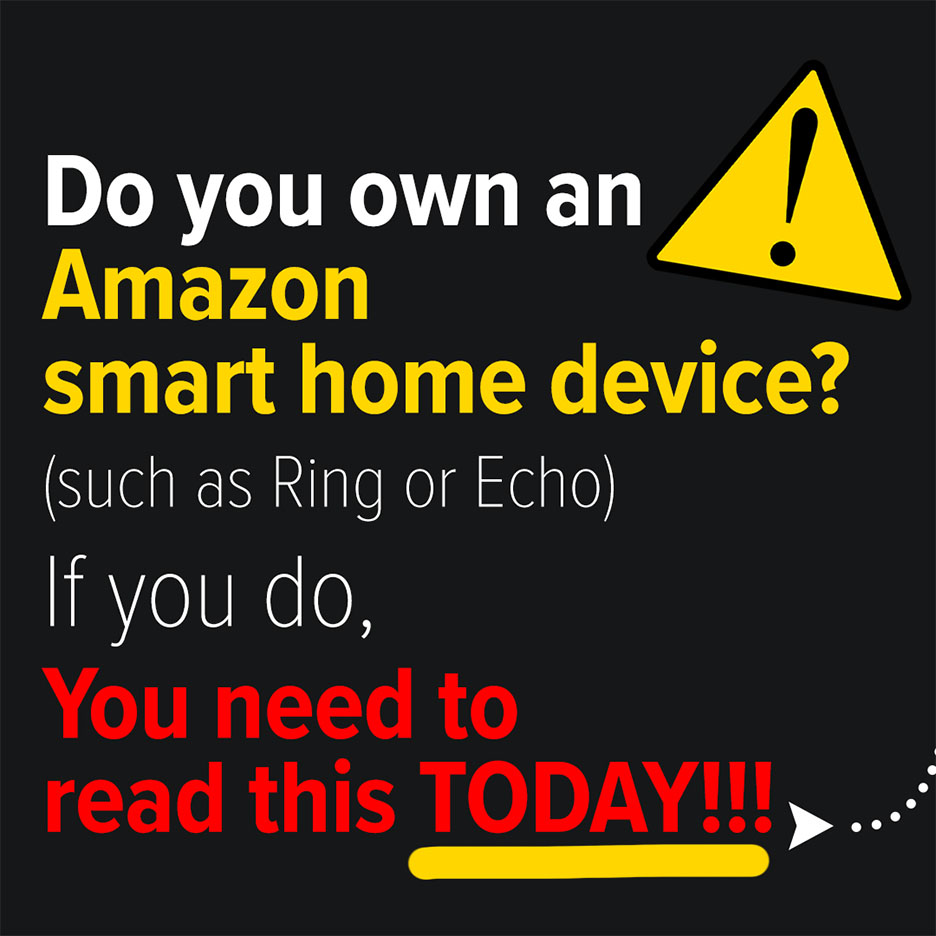 Do you own an Amazon smart home device? such as Ring or Echo?
If you do,
You need to read this today!!!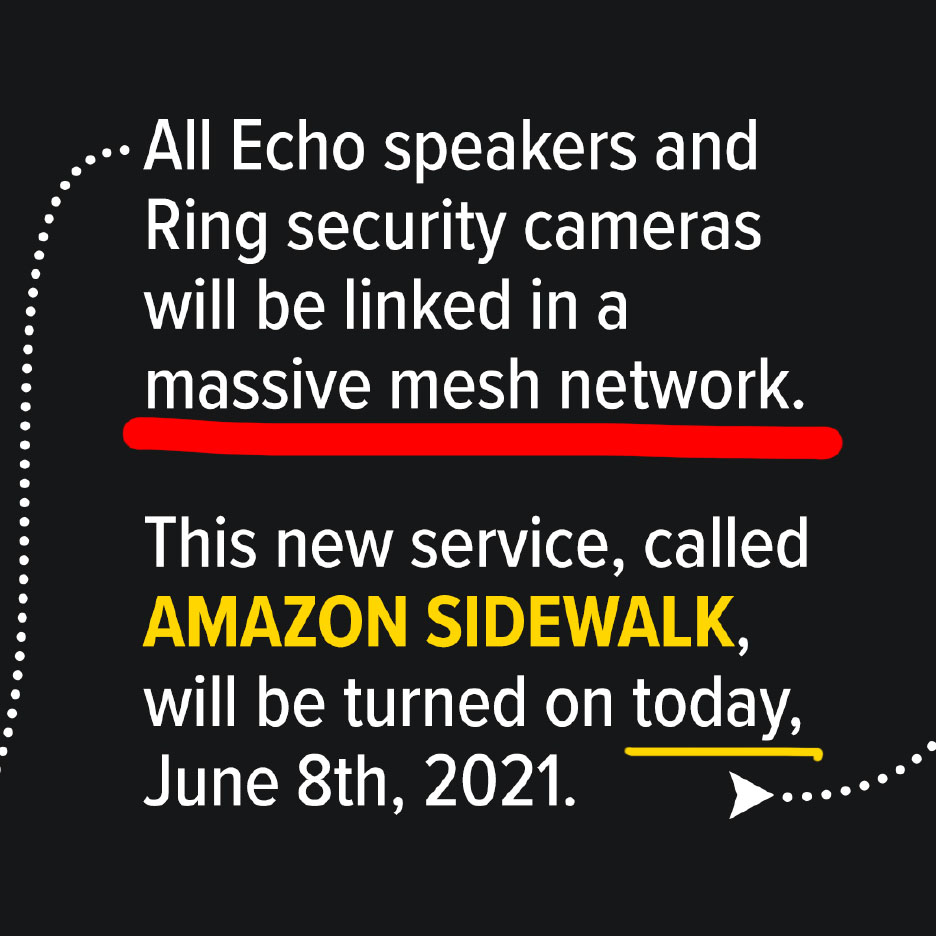 All the Echo speakers and Ring security cameras will be linked in a massive mesh network.
This new service called AMAZON SIDEWALK will be turned on June 8th, 2021.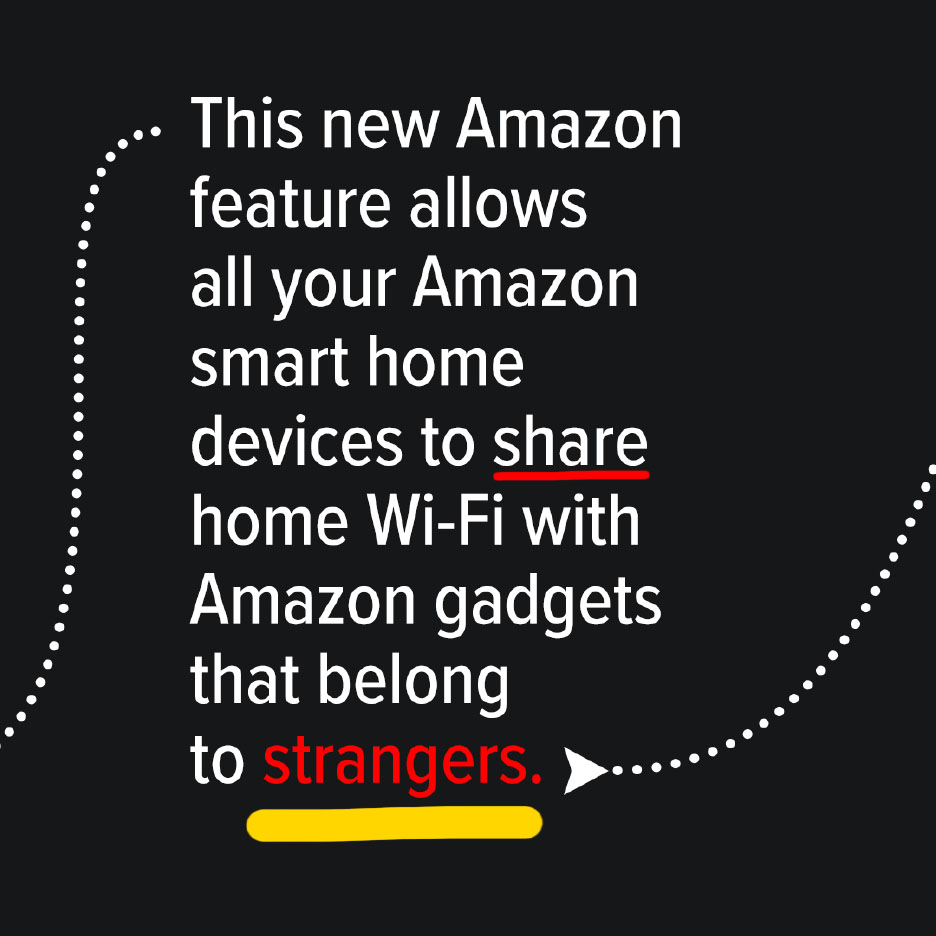 This new Amazon feature allows all your Amazon smart home devices to share home Wi-Fi with Amazon gadgets that belong to strangers.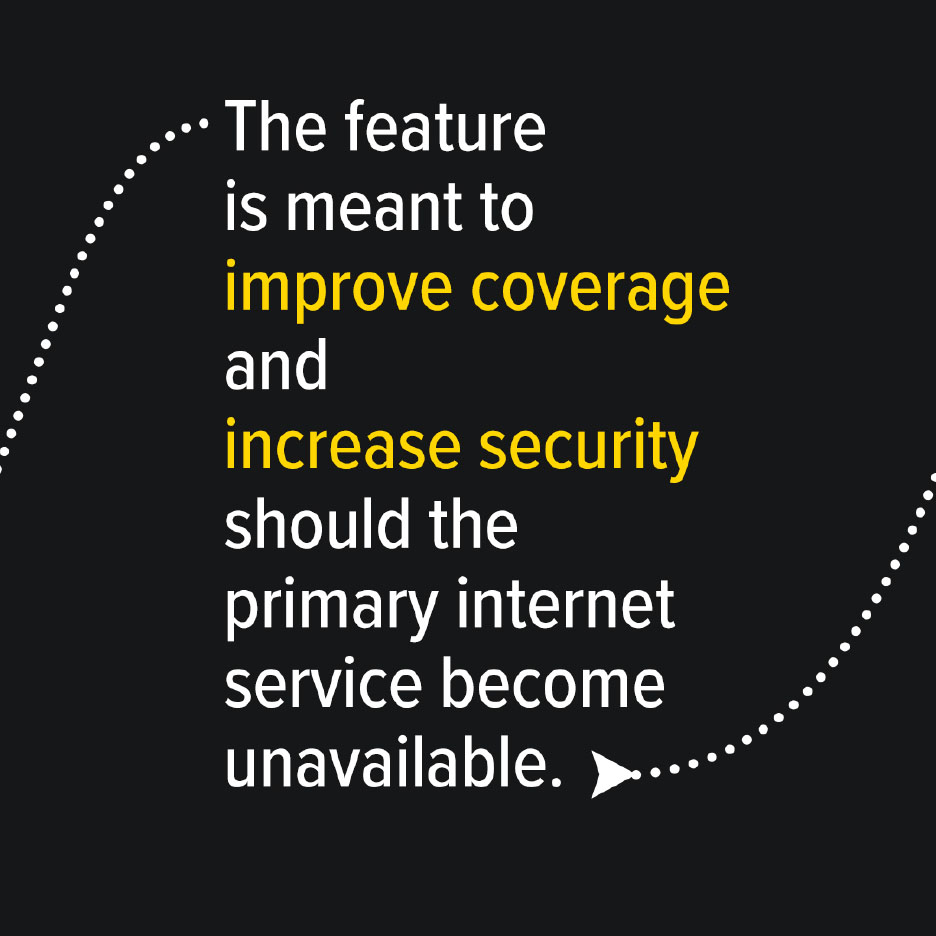 The feature is meant to improve coverage and increase security should the primary internet service become unavailable.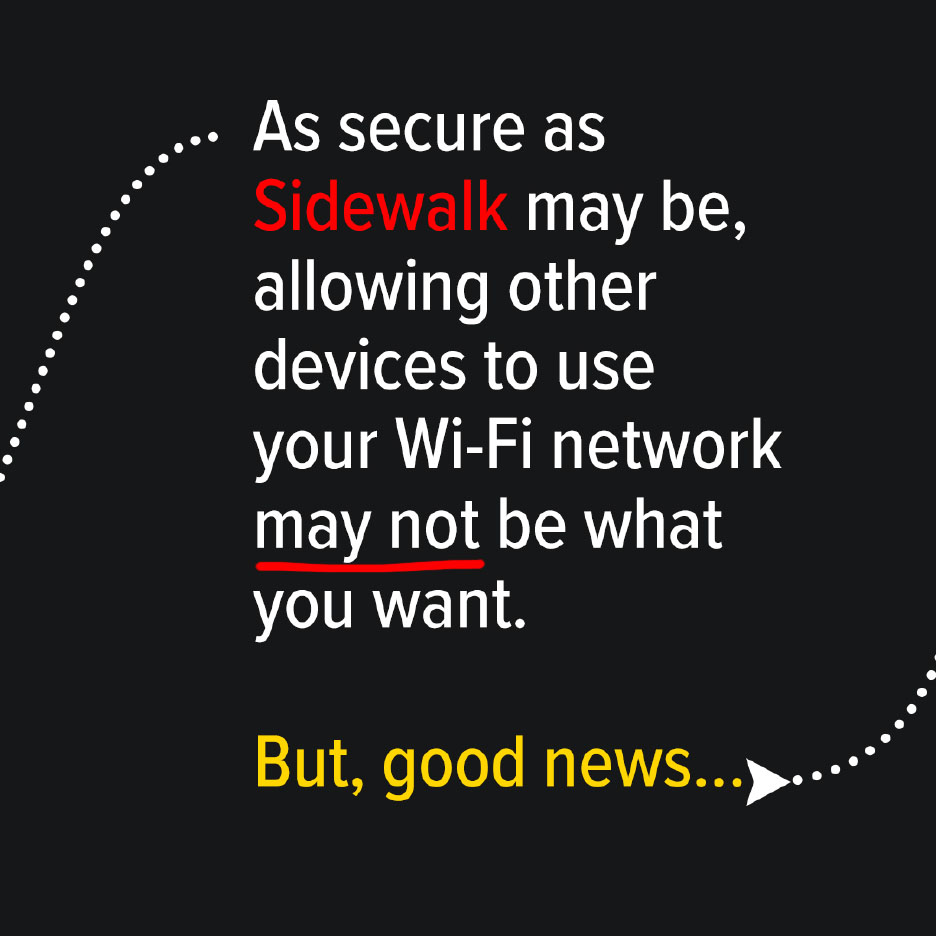 As secure as Sidewalk may be, allowing other devices to use your Wi-Fi network may not be what you want. But, good news...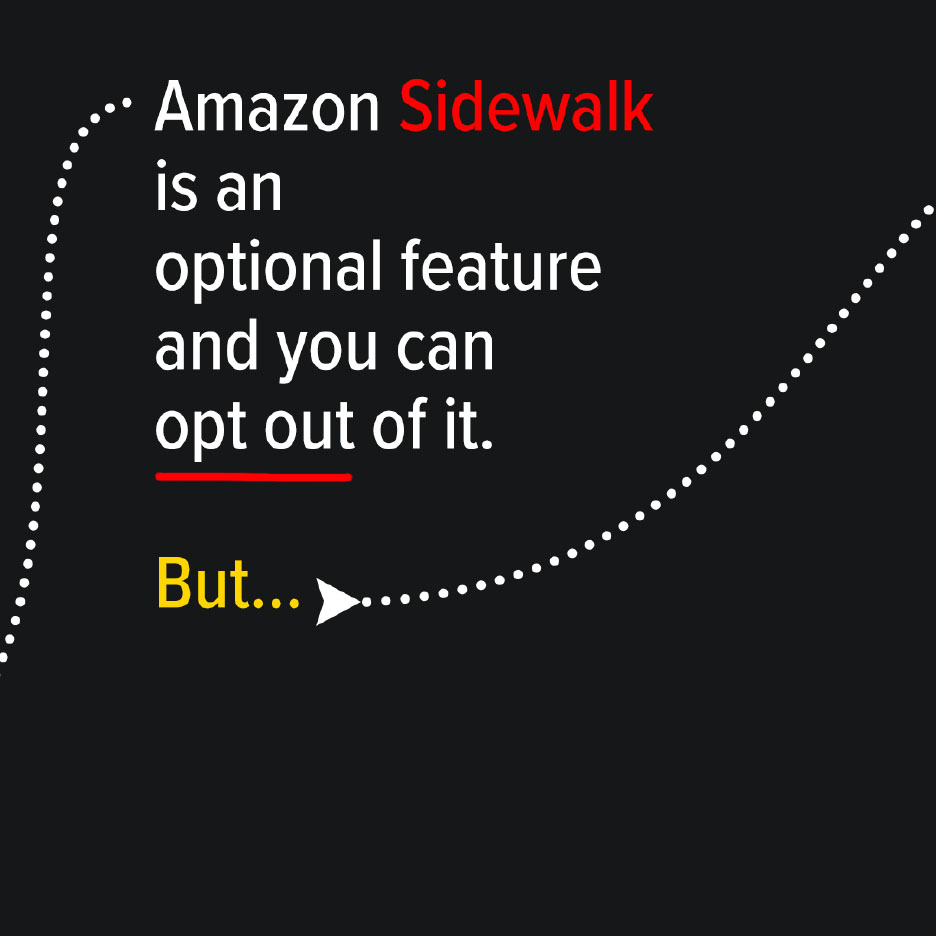 Amazon Sidewalk is an optional feature and you can opt out of it. But...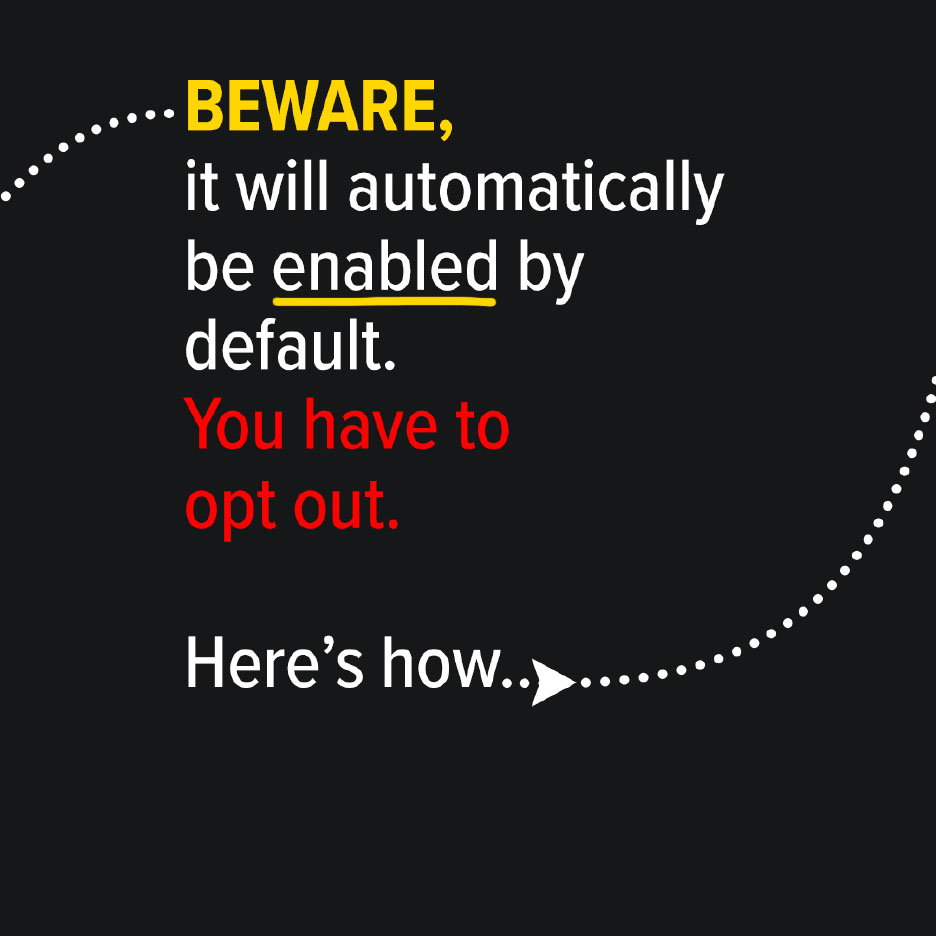 BEWARE, it will automatically be enabled by default.
You have to opt out.
Here's how...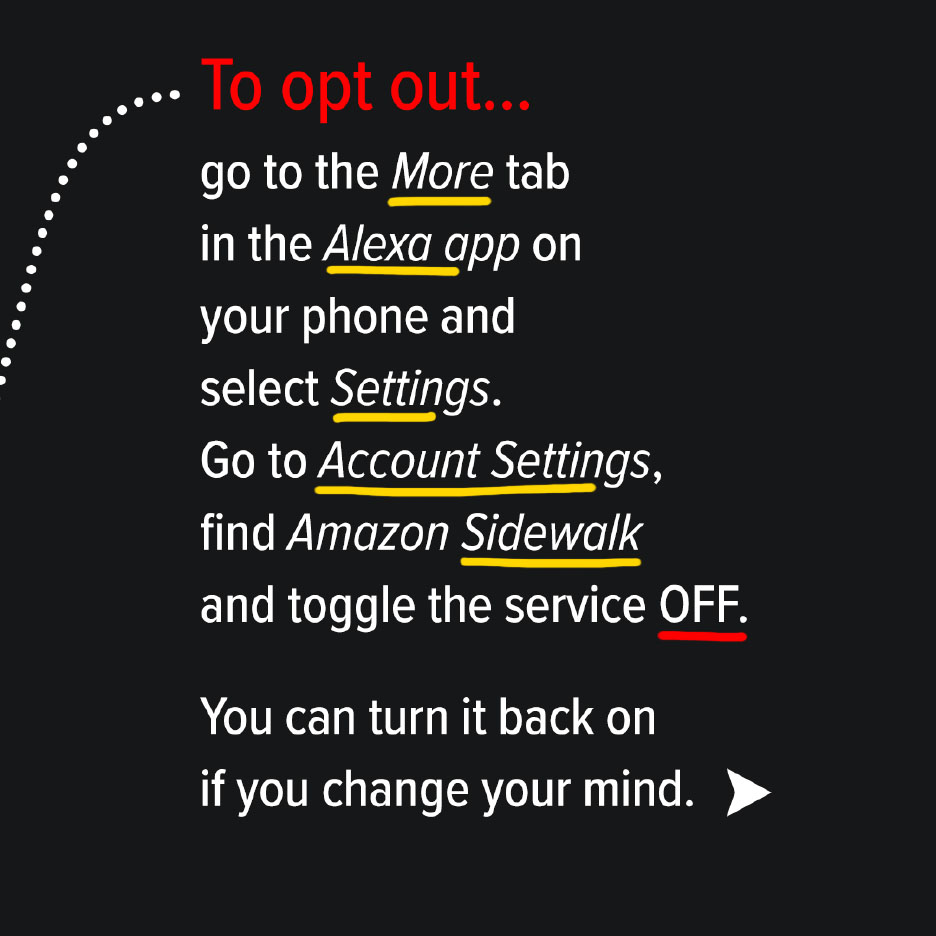 To opt out...
go to the More tab in the Alexa app on your phone
and select Settings.
Go to Account Settings,
find Amazon Sidewalk and
toggle the service off.
You can turn it back on if you change your mind.