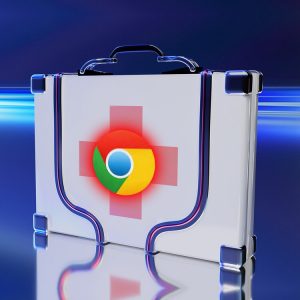 Details
Google has released yet another security update for the Chrome browser, which affects users of Windows, Mac, and Linux, as well as Android and iOS. The update addresses 11 security flaws, eight of which are rated as critical. As is customary, Google is delaying details about the bugs until the patch is applied by more users. This is the third security update for Chrome-powered browsers in the last month, with Google recognising internal and external researchers for their efforts in identifying the flaws.
Affected Platforms
Chrome users on Windows, Mac, Linux, and Android can expect an update to version 100.0.4896.88 in the coming days, while iOS users will get version 100.0.4896.85.
Manufacturers of other Chrome-powered browsers, such as Microsoft Edge, Opera, and Brave, will also release patches.
Microsoft Edge recently released version 100.0.1185.36, which addressed the previous round of Chrome vulnerabilities, and they are currently working on a patch that addresses the current issues.
Brave released a fix that corresponds to Chrome's patched version 100.0.4896.88, whereas Opera is behind schedule with version 99.0.4844.84 of Chrome.
How to Update Chrome Based Browsers
1. Click the three dots in the upper right-hand corner of the Chrome browser and select "Settings".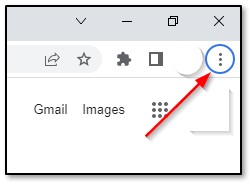 2. Select "About Chrome".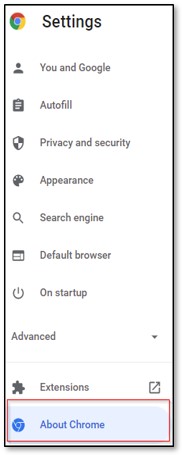 3. After landing here, Chrome Will automatically check and download any available updates, but be sure to restart the browser once the download is complete to allow the fix to be applied.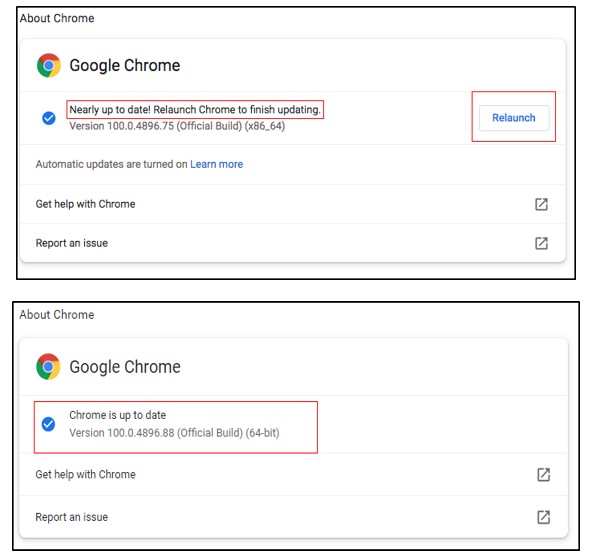 We are Here to Help
Businesses must put in a lot of effort to remain on top of patching security gaps as they become more frequent and difficult to track. With our help, you won't have to worry about anything because we've got this under control for you. Set up a consultation with us today and we'll take care of the heavy lifting.