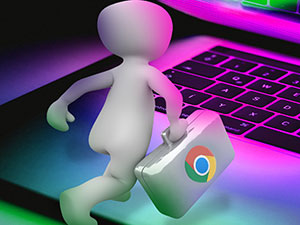 Background
Users of web browsers like Chrome, Microsoft Edge, Chromium, and Brave are once again urged to apply the latest security patch released by Google, as another zero-day vulnerability was discovered by researchers. Tracked as CVE-2022-1364, the latest flaw is another type confusion bug found in the V8 JavaScript engine and has been seen actively exploited by malicious actors.
Security Patches
To avoid potential threats, users of Windows, macOS, and Linux are advised to update their Chrome browser to version 100.0.4896.127. Additionally, users of Chromium-based browsers such as Microsoft Edge, Brave, and Opera will also need to apply these patches as they become available.
Chrome-based web browsers will automatically check for updates upon start-up, but it is worth manually checking for this one as there seems to be an added urgency for its adoption. In an official statement released online, CISA, the Cybersecurity & Infrastructure Security Agency, is encouraging users to apply this update and warns that this exploit is being actively used to take control of affected systems. Users and IT administrators shouldn't take this lightly and should ensure their browsers are up to date as quickly as possible.
How to Update Chrome Based Browsers
Click the three dots in the upper right-hand corner of the Chrome browser and select "Settings". (Note that this will be the same for Microsoft Edge and other Chrome powered browsers)


Select "About Chrome".

After landing here, Chrome Will automatically check and download any available updates, but be sure to restart the browser once the download is complete to allow the fix to be applied.





We are Here to Help
Businesses must put in a lot of effort to remain on top of patching security gaps as they become more frequent and difficult to track. With our help, you won't have to worry about anything because we've got this under control for you. Set up a consultation with us today and we'll take care of the heavy lifting.