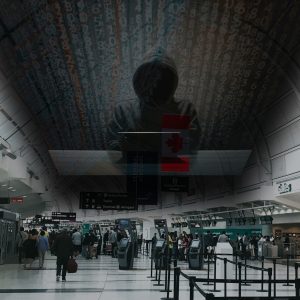 System Failure
There are still a lot of unknowns for Canadians who are stuck in the Caribbean, Mexico, and Central America due to a data breach at Sunwing Airlines.
Sunwing, based in Toronto, stated that they are manually checking in passengers as a result of a breach involving a third-party boarding pass service, Airline Choice, whose network were compromised earlier this week. Airline Choice, responded to the breach by taking the affected systems offline to help safeguard their network, resulting in complete chaos for Sunwing.
Without access to an automated system, Sunwing employees have been working around the clock to process the backlog of frustrated customers, causing major delays in flights to and from vacation destinations.
Reimbursement
Sunwing is providing food and hotel vouchers to customers who are currently stranded both domestically and internationally, as well as varying amounts of cash compensation based on the length of their flight delay. Claims can be filed on Sunwing's website and reimbursement can be expected within 30 days.
Lack of Communication
A lot of people have been annoyed by the lack of communication during the delays, making it difficult for passengers to plan ahead. Many have turned to social media for updates.
When a CP24 correspondent pressed Sunwing's CEO Mark Williams for an explanation, he cited the difficulty of relaying information through the various airport channels, as well as receiving unrealistic expectations about when the affected third-party would be back up and running.
Could This Have Been Avoided?
While it's unclear when the problem will be resolved, Sunwing is still manually issuing boarding passes and has begun subcontracting aircraft from WestJet, Air Transat, and Nolinor Aviation to help alleviate the congestion, though the question remains whether this incident could have been avoided with a more robust backup strategy.
The consequences of an IT system failure can be catastrophic in today's business environment. Cyber-breaches are no longer a matter of "if," but "when," and organisations must be ready in their preparedness and response to this new reality.