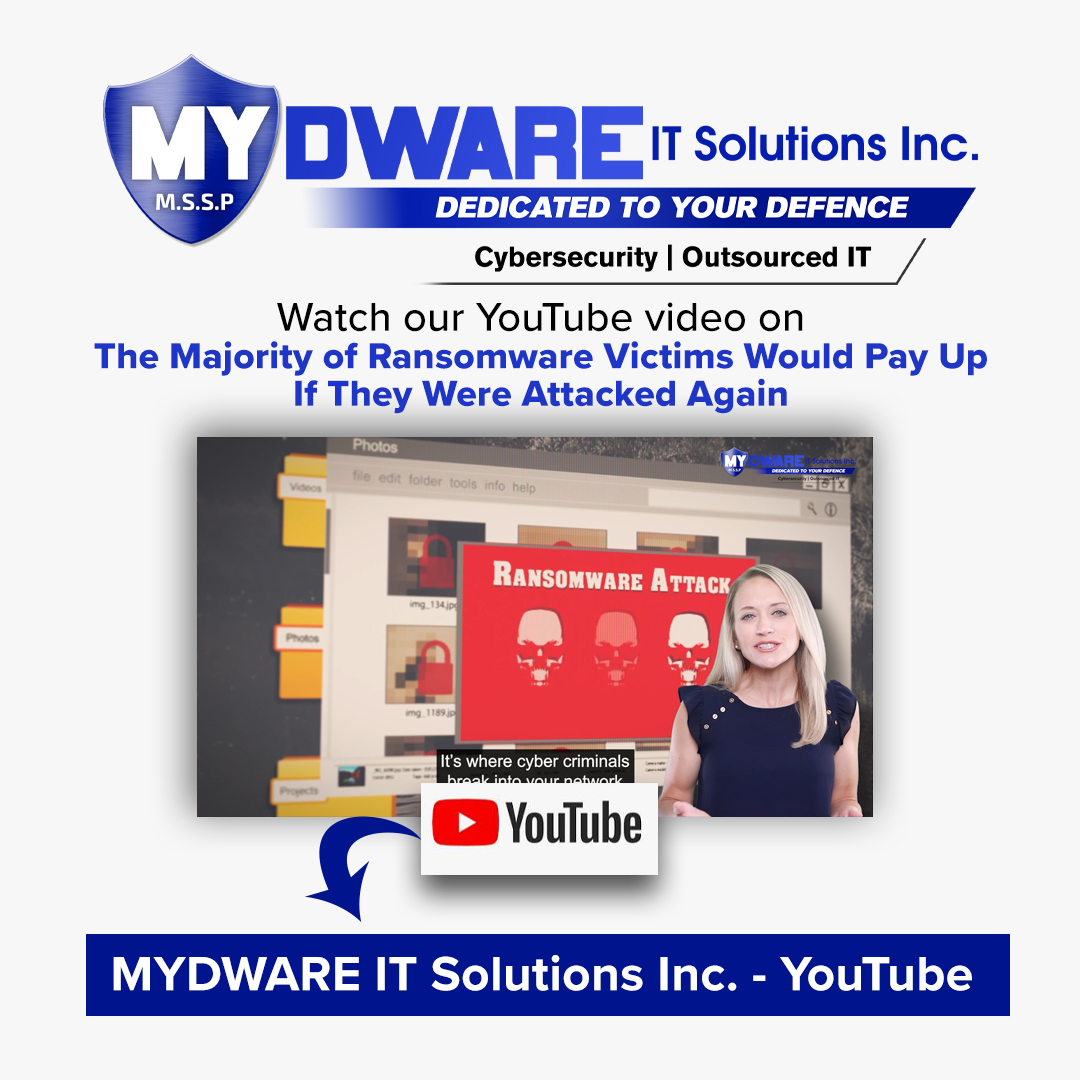 Most businesses are unaware of ransomware, which is a terrifying crime.
It happens when cyber thieves break into your network, encrypt your data, and refuse to release it unless you pay a ransom. In some attacks, they may spend weeks on your network changing settings. As a result, once the attack has begun, kicking them out or recovering data becomes nearly impossible.
According to official advice, never pay a ransom price. Because there is no guarantee that your data will be returned to you, and you may be targeted again in the future.
However, a new study of previously targeted business executives has been conducted. If they were attacked again, 97% believe they would pay the ransom to mitigate the damage. A third would immediately pay it.
What does that say about the extent to which it affects businesses?
The only way to be safe is to plan ahead. This is what we specialize in. We assist businesses in improving their cyber security posture in order to lower their risk of being affected.
Let's talk about it. 905-731-9687