12 Surefire Signs Your Business is Ready for a Server and How it Will Skyrocket the Speed, Security, and Reliability of Your Computer Network
Is your business limping along using outdated computers or a peer-to-peer network that is constantly giving you problems?
Are you planning on adding employees, opening a remote location or adding an additional office?
Are you just sick and tired of dealing with conflicts, error messages, and breakdowns?
If so, this report will reveal if a server is right for your company!
Download Your

Free

Copy Today!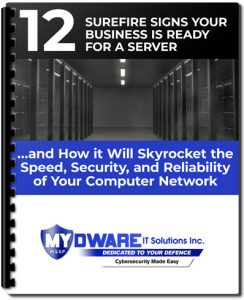 Complete The Form Below To Download Your

Free

Copy Today!