About MYDWARE IT Solutions
Expert Cybersecurity and IT Services
For Professional Services & Construction Companies
in the Greater Toronto Area and Simcoe County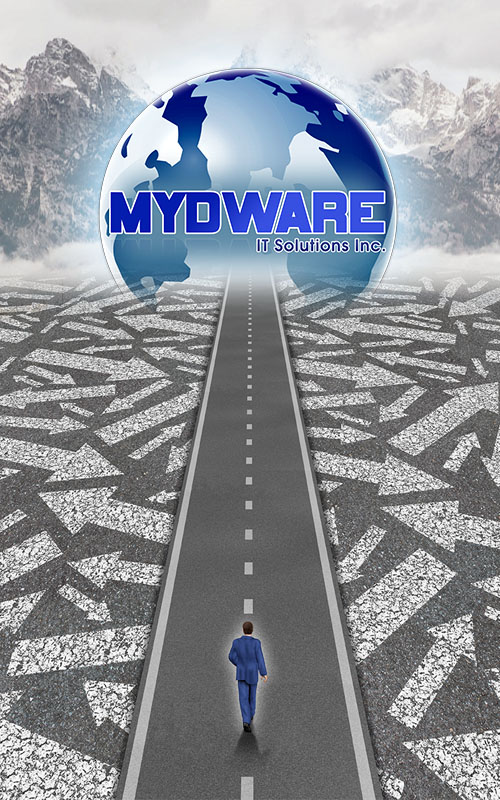 We are MYDWARE IT Solutions
As elite cybersecurity experts and consultants, we're passionate about helping you protect and grow your business.
We are committed to helping Professional Service and Construction firms protect their hard-earned assets and remain operational, no matter what the bad guys throw at them. Known for our expertise, dependability and integrity, we have your back by going above and beyond.
We believe you deserve to build and grow your business without worrying that a cybercriminal will come in and destroy everything you've worked for.
We know you want to be free to focus on what's most important to you. In order to do that, you need expert cybersecurity consulting and implementation that protects and grows your business. You don't need to spend your valuable time and resources trying to figure out where the next threat is coming from. That's where we come in.
At MYDWARE, we are passionate about partnering with local businesses to guard their data using cutting-edge tools, constant adaptation, and innovation. This passion comes from a deeply-held commitment to thwart criminals who exploit businesses that are vulnerable to attack. With 24/7/365 service, we equip you with the resources to defend yourself and stay focused on what you're passionate about.
In business for over 20 years, we are a mature Managed Security Service Provider (MSSP) with a sterling reputation. Our word is our bond, and we keep our promises. You can count on us to be in your corner every step of the way.
You deserve the best, and we're dedicated to your defence.
Identify vulnerabilities and gaps that put you at risk
Develop an action plan based on your reality and geared toward your success
Level up your business with continuous partnership, innovation and iteration
Meet Darryl Cresswell,
CEO of MYDWARE IT Solutions, INC.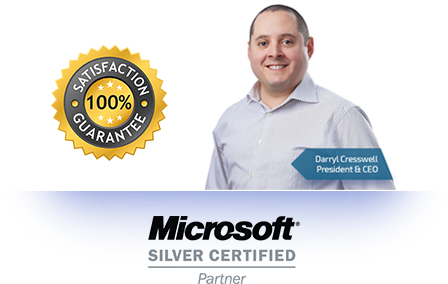 Growing up in foster care, Darryl Cresswell never felt safe or secure. His childhood was a nightmare, where he experienced constant upheaval and several stints in group homes where he had no one to rely on or watch his back. From this difficult beginning, he developed a lifelong commitment to protecting people from being exploited.
After discovering his affinity for technology as a child, Darryl excelled in every computer course he took and found his path out of misery and toward freedom and independence. This journey led him to establish MYDWARE IT Solutions in 2000.
Having built a business from the ground up, Darryl's driving motivation is to make sure no one is ever victimized by heartless criminals who steal and destroy other people's hard work. A man of integrity and authenticity, Darryl's word is his bond, and he's in your corner.
You deserve the freedom to run your business without
concern that a cybercriminal will destroy your hard work.
Partner with MYDWARE IT Solutions and strengthen your business with...
Empowered and productive workforce
Powerful first line of defence
A custom plan to prepare you for the future
Every day businesses are decimated by cybercriminals. We are a team of elite cybersecurity specialists dedicated to your defence, so you can confidently lead your business into the future.