The Secret to Responding Effectively to Cyber Incidents
Don't ignore incident response best practices
Did you know that cyber incidents have increased by about 63% compared to last year?1 If you think your business is too small to be targeted by cybercriminals, you are leaving your business at risk.
Small businesses like yours are more likely to come under attack because you're less likely to have the sophisticated cybersecurity measures large enterprises have in place — and hackers are counting on that. That's exactly why close to 60% of small businesses have experienced a cyberattack in the past 12 months.2
How is a small business supposed to protect itself from the damage of these attacks with limited resources?
This is where following cyber incident response best practices can come to the rescue. A swift and effective incident response helps your business analyze, detect, defend against and respond to a cyber incident while minimizing its impact on your business.
To help you understand the concept better, we've created a comprehensive checklist that discusses:
The importance of following cyber incident response best practices
Top incident response best practices
Key phases of an incident response framework
Best way to implement an incident response plan
Contact us to learn how incident response best practices can protect your business.
Source:
National Cyber Security Alliance (Staysafeonline.org/cyber-incident-history-21)

Cybersecurity and Infrastructure Security Agency (cisa.gov/information-sharing-and-analysis)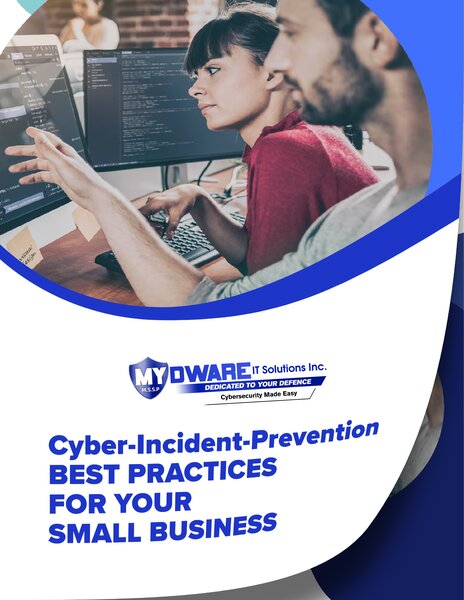 Learn how to quickly respond to unforeseen cyber incidents. Download checklist now.