Enhance Your SMB Backup Strategy
With Data Deduplication
Deduplication Reduces Storage Requirements & Network Loads
Storage capacity for most SMBs is limited. However, the amount of data generated, transferred and stored is steadily growing in size and unnecessary duplicates. While the 3-2-1 Golden Rule of Backup dictates that you need to have at least three copies of data on two different media types and one copy stored off-site, anything beyond that might be costing you more than you realize.
Data deduplication refers to the process of eliminating duplicate data in a data set by deleting unneeded copies. It enhances your backup strategy by efficiently optimizing storage capacity while saving considerable money in the long run.
To help you understand the concept of data deduplication in detail, we have developed a comprehensive eBook that highlights:
Insights on data cleansing
Why data deduplication matters
Benefits of eliminating duplicate data
Criteria for selecting a deduplication solution
Ready to get started?
Get a free copy of the eBook now!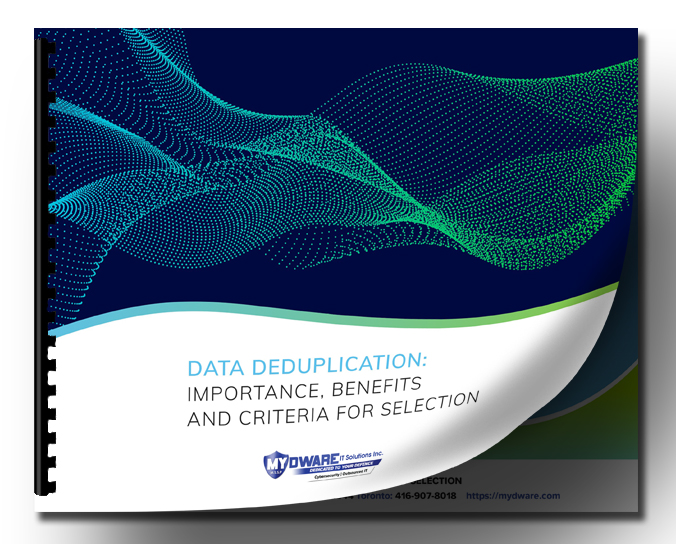 Data Deduplication: Importance, Benefits and Criteria for Selection
Download our eBook to learn how effective data deduplication policies save storage space and enable faster recovery after a data-loss incident.