For GTA and Simcoe County Businesses with 10-50 Employees Looking For Highly Responsive And Predictable Computer Support, IT And Cybersecurity Services You Can Count On

You're a small business owner in the GTA or Simcoe County who is frustrated with constant computer problems and just want the computers in the office to work properly.

Are you concerned that your IT person doesn't have a handle on things? Are they failing to provide you cybersecurity services leaving you and your business a sitting duck for ransomware, data breaches and cybercriminals?

Perhaps you are fed up with chronic computer problems and escalating IT costs? Do you worry that your backups and IT security are lacking?

You need a reputable, trustworthy IT support company that responds quickly and takes care of your network before problems occur and have predictable "no nickel and diming" pricing.

Flat-rate IT provides you with the peace of mind knowing that you can concentrate on growing and managing your business while your computer IT needs are being taken care of by a knowledgeable and caring team of engineers.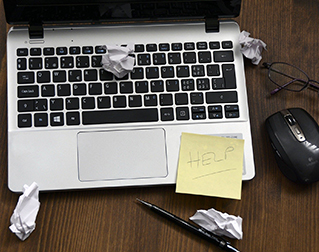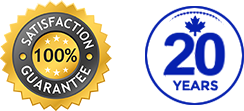 FLAT-RATE IT SERVICES FOR 10-50 EMPLOYEES INCLUDE:
Cybersecurity services
Office productivity suites, including email hosting
A fixed, predictable monthly fee for services – with no hidden costs
Quarterly strategy and budgetary planning
Proactive maintenance of your computers, servers and network
Support by a dedicated technical team so you see the same faces every time
Fixed price projects such as Office365
All security software (Antivirus & Cybersecurity)
Unlimited remote help desk and onsite support
24/7 "when you need us" access
24/7 network security monitoring
Managed onsite and offsite data backup
Managed firewall with intrusion prevention
Want to grow your business and attract better quality clients?
Leverage your technology, because most of your competitors are not.